F-One Official Test Center
KITES
Test and Buy
F-One Official Test Center
WINGS
Test and Buy
F-One Official Test Center
FOILS
Test and Buy
Firewire Official Test Center
SURFBOARDS
Test and Buy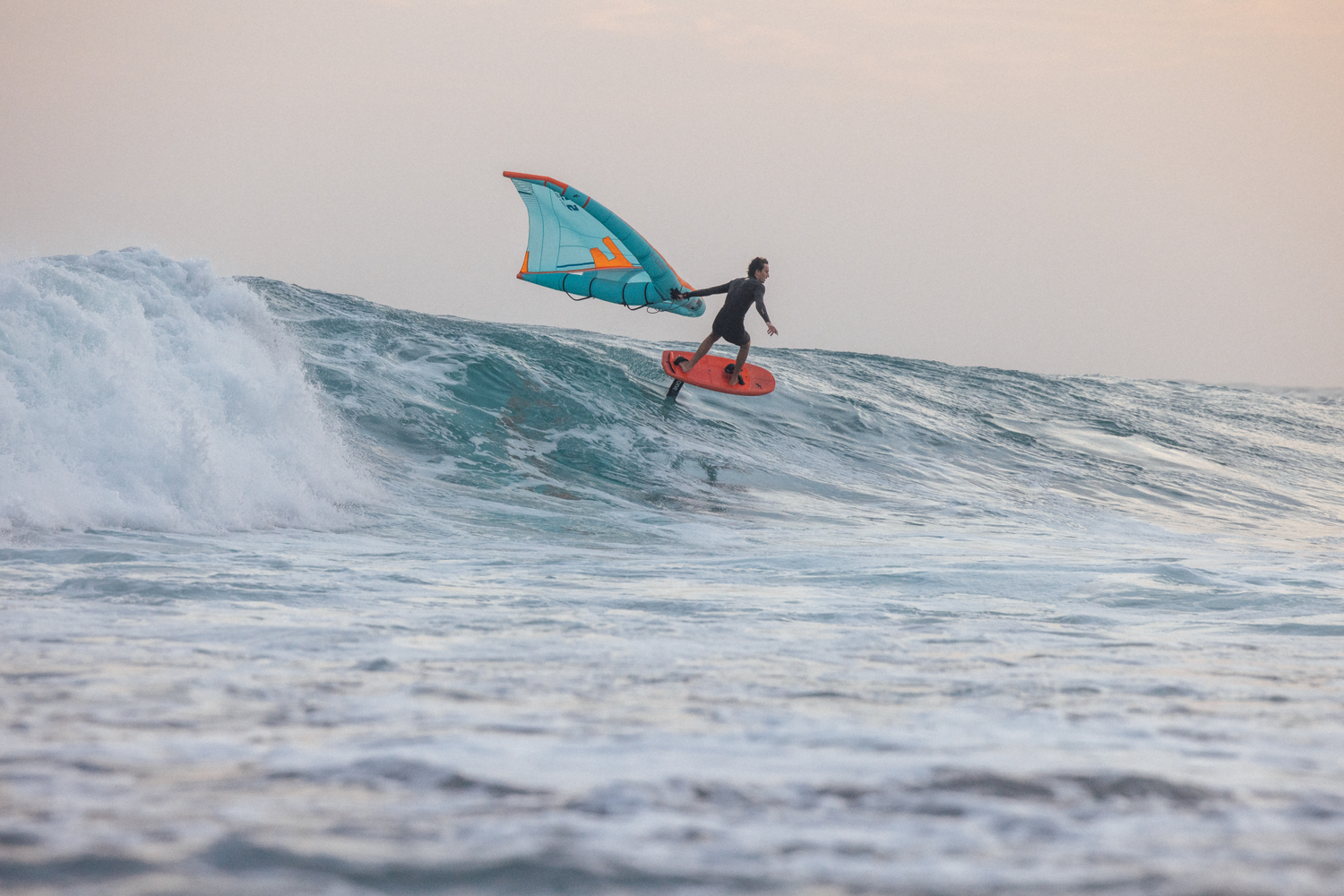 LINEUP WEB STORE
All products from our physical shop are available here in this Web Store. Each item has a precise description, detailed photos and videos. Prices of items are adjusted based on the item state. Repairs (if any) are clearly noted and documented in item photos and videos. You can be sure that you'll be receiving exactly what you see online.
And we deliver to all of Europe*
*plus a few other regions for smaller items, like kites and wings
SHOP HERE
AS GOOD AS NEW

Our products are Second Hand, but with very short usage span and if damaged, they're professionally repaired

BUDGET PRICES

Due to the streamlined process and the volume we're handling, we can afford to sell items in a really good state at prices that outperform even private sellers

RELIABLE SHIPPING

We work with verified transport companies and all our deliveries are insured against any transport damages

LIKEMINDED STAFF

All our staff (including the founders) are watersport addicts, so we know exactly what our customers need, from our own experience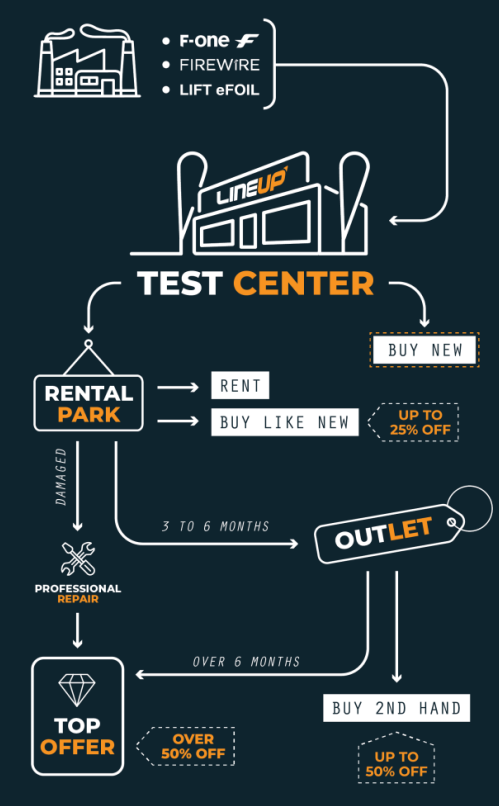 MEET OUR GEAR LIFECYCLE
Depending on the age and the state of the gear, we adjust the prices. Most of our gear ends up being sold in Outlet, at 30-50% OFF.
What doesn't get sold fast enough (or gets damaged in rental), goes for even higher discounts.
WHAT OUR CLIENTS SAY



5 stars for 5 days of surfing, it was truly amazing!! Pepito was the best instructor ever, every day he took us to a different spot to optimize the conditions with the wind and waves, but also depending on the surfing levels of each people from the group. We were never more than 4-5 people so it was super chill. We already know we are coming back in October 🤙🏼

Maxime Theubet
Our experience with LineUp was amazing 🤩 we took classes with Martin and we enjoyed it a lot! Strongly recommended 🤙
We also rented the equipment for one entire day and we had no issues. Looking forward to come back. …

Valentina Vaccarello
The staff of the shop (Michel ) recommended me very well the materia to learn wing foil and also the training was outstanding. They have lot of kind of materia for kite surfing and other water sports.
Thanks Michel Lopez for your professionalism
I recommend this shop to everybody who wants to learn wing surf and kite surf.

Jesus Martin de Almagro